Fill out the form to receive your free e-book!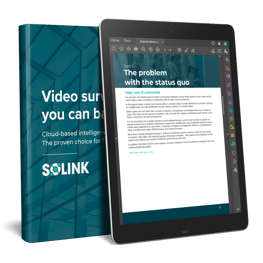 Retail banks and their customers are under constant threat from fraud schemes. Even if the sums involved with an act of fraud or theft are only measured in the hundreds of dollars, a loss is still a loss.
Financial institutions need effective and evolving ways to protect themselves and their customers.
It's an imperative document to stay on top of the latest security concerns in today's changing financial industry. Read the ebook to learn the alternatives to legacy video surveillance systems for retail banking which will manage losses, improve customer service, support staff training, protect people, and comply with federal regulations.
Chapters include:
The problem with the status quo
What an intelligent cloud platform can deliver
Making the grade for financial services